The Crimson Anxiety
Also known as The Roaring Anxiety this is the fourth episode of Towa no Quon. The secret is out, and the Attractor's sanctuary has been revealed to the enemy. With Quon badly hurt, it's up to the rest to defend their homes, their lives, and their freedom. Shun is thrown back by the blast and has to spend the rest of the episode finding the rest of the Attractors, who have hidden themselves in an apartment house.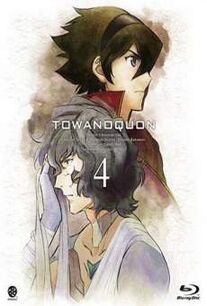 Ad blocker interference detected!
Wikia is a free-to-use site that makes money from advertising. We have a modified experience for viewers using ad blockers

Wikia is not accessible if you've made further modifications. Remove the custom ad blocker rule(s) and the page will load as expected.