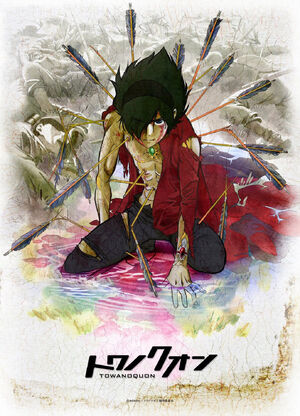 Welcome to the Towa no Quon Wiki
Edit
The Japanese animated film series' wiki that anyone can edit.
In a futuristic Tokyo, humans who have awakened distinct powers are being hunted by a secret organization named Custos . Denominated as Attractors , these exceptional individuals are joining forces to defend themselves. They are led by a 1,000 year old idealist named Quon who is determined to save all Attractors he can.
Ad blocker interference detected!
Wikia is a free-to-use site that makes money from advertising. We have a modified experience for viewers using ad blockers

Wikia is not accessible if you've made further modifications. Remove the custom ad blocker rule(s) and the page will load as expected.