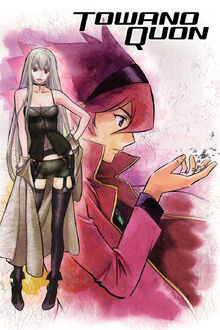 Wild Dance of Chaos
Wild Dance of Chaos is the second episode of Towa no Quon, flower drawings are being found near murder victims around the city, leading investigators to assume that the flowers depicted are used to drug the victims. Meanwhile, a new Attractor appears with the ability to talk to plants. The murderer is destroyed later in the episode as well as the new Attractor, but only after he wrecks havoc on the Attractor's base.
Ad blocker interference detected!
Wikia is a free-to-use site that makes money from advertising. We have a modified experience for viewers using ad blockers

Wikia is not accessible if you've made further modifications. Remove the custom ad blocker rule(s) and the page will load as expected.